Do you own a laptop, computer, mobile phone, and an internet connection? Then you should consider taking some online surveys to earn money in your spare time. Nothing wrong with having a regular side income, right?
More and more companies are carrying out market research and recruiting people worldwide to take surveys in return for monetary compensation. These companies rely on people to share their *honest* opinions and knowledge on various issues, trending news, specific subjects, playing games, and more!
You do need to be cautious when finding a company to use as various survey sites aren't legit or the surveyors just don't pay you – it happened to me once, unfortunately, and that was enough for me to write this article! With that in mind, here are the best survey websites that I have used and hopefully they will help you make some extra money on the side:
Best places to earn money from online surveys
1. Prolific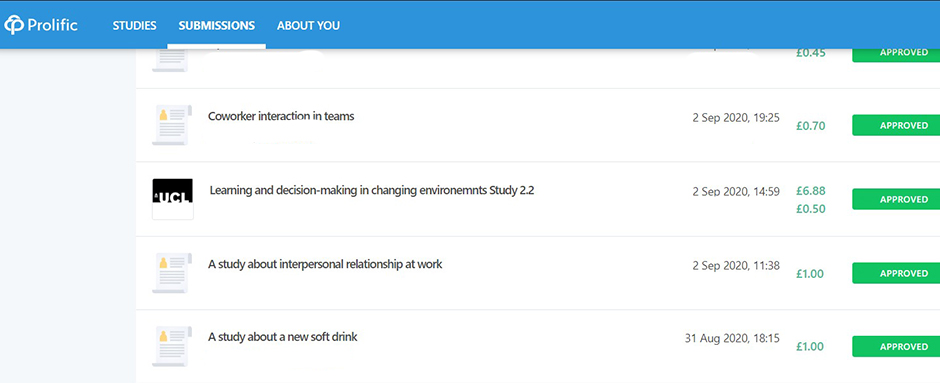 This is the best place to get paid for taking online surveys, in my opinion. The interface constantly refreshes every 15 minutes and there always seems to be a survey to take. They also pay you in cash as opposed to points which you then convert to gift cards like the many other sites.
Be sure to fully fill out your profile and answer all the initial questions honestly. This will increase your chances of having a survey shown on your profile! I would also recommend paying attention to the surveys and being honest as this will increase your chances of being having a spot reserved just for you by the researcher for their future surveys.
The payout ranges match, at the very least, minimum wage of £7.50 for every 60 minutes – Or 0.13p for every minute, however, you will find most surveys pay more. Prolific is also the survey site that I have found pays the most bonuses compared to the rest. In terms of survey length, the shortest I have taken was 30 seconds and the longest was 1.5 hours!
2. PrizeRebel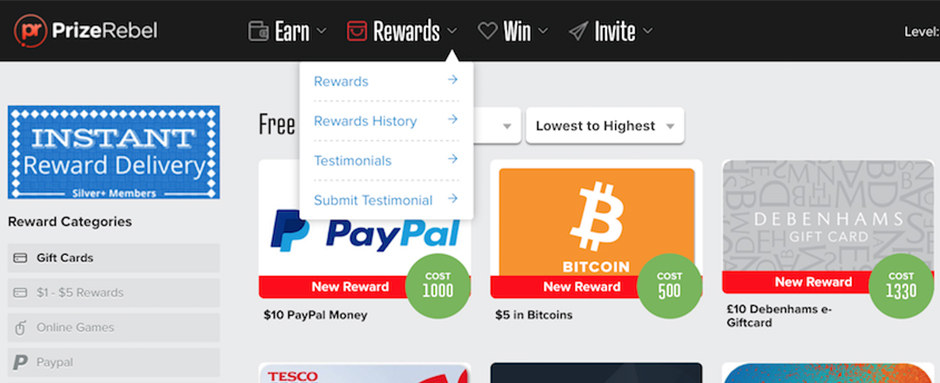 PrizeRebel is another great site to make money online where instead of offering you money directly, they offer points. These points can then be converted to a gift card/ cash value where the average points paid from a survey is around 60 to 85 points which roughly equates to 0.60 – 0.85p.
They have various options to make a payment where you can either convert the points to cash and transfer to your Paypal account, buy a gift card such as Amazon, or even Bitcoin! However, you should be wary on the Bitcoin front as many UK banks are no longer accepting payment transfers from bitcoin exchanges.
3. Branded Surveys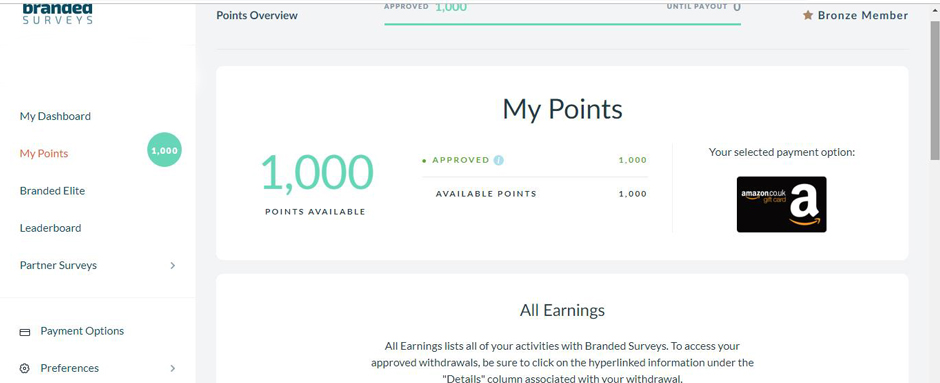 Branded Surveys (originally called MintVine) has a fair amount of quality surveys and is very straightforward and user-friendly compared to other sites. The typical time invested for completing a survey is around 10 to 20 minutes and in return, you will get anywhere from 0.50p – £5.00. Along with taking surveys, they have various other options through which you can make money, such as redeeming offers, shopping for local deals, and referrals.
4. Swagbucks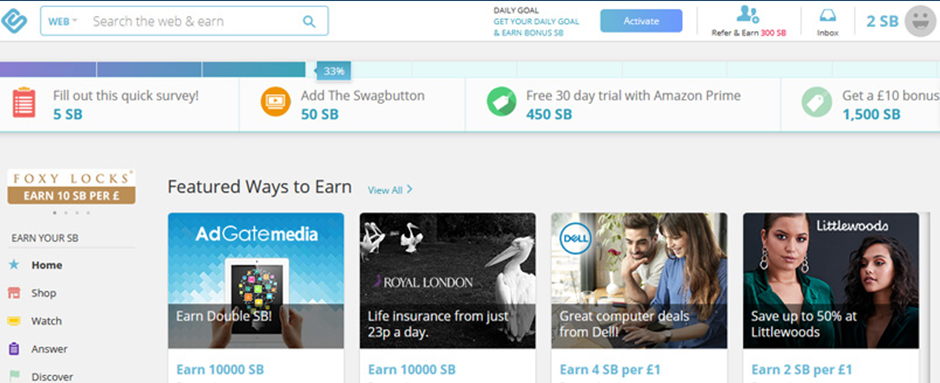 Swagbucks usually has numerous surveys and polls at the ready where you earn roughly £20 – £30 a month by actively checking the dashboard. The downside is you do not get cash – You get gift cards. You can earn money through surveys, watching YouTube videos or clips, playing games, and various other tasks. You can access these activities either on a browser or on your mobile – Great for those commutes into work.
5. Pinecone Research
I have found that Pinecone is one of the highest paying survey sites from all the others on this list. I would say, on average, it pays around £3.00 per survey where each survey is about 15 minutes. Though you must spend a little more time than others to complete a single survey, you get rewarded more.
A couple of annoyances for me are 1 – it is quite tricky to find the initial form to register as the link always moves/ changes, 2. The banner ads, and 3. If you live in a shared house, only one of you gets to use it as they only allow one registrant per household. So, if you are, best make sure you sign up first!
6. Inbox Pounds
InboxPounds is one of the oldest websites for providing online surveys, where the first American website Inboxdollars was launched in 2000, and the UK site in 2010. It was so famous that once it was featured on Good Morning America as its work from home options.
This website has some incredible options so that you get the opportunity to get paid for many activities, including shopping online, taking surveys, playing games, and, if you install the browser extension, performing simple web searches.
The payments themselves really do vary as they offer many activities. It can be anywhere from a couple of pennies up to £3, but so many people use this site that you need to be actively checking to earn great money. If you want a quick buck, they are currently running a promotion where they give you £1 just for signing up. A pound is a pound, right?
7. Opinion Panel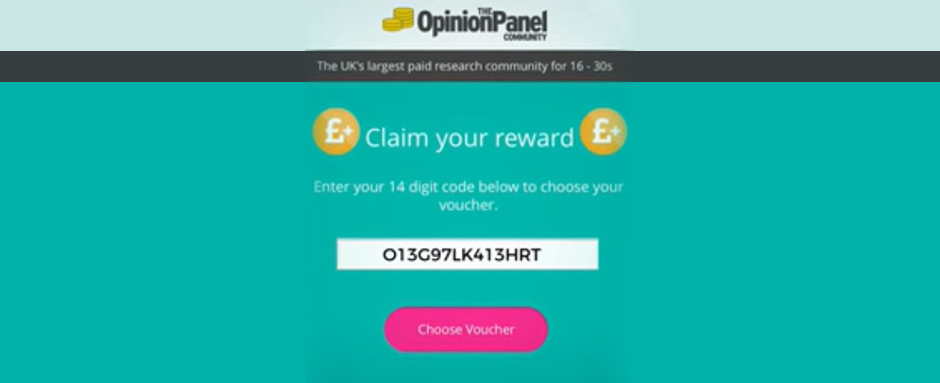 Opinion Panel is a research survey site designed and targeted towards 13 to 30-year-old's, giving young people the opportunity to earn money. This is a site I often used when I was a student and was just lounging around procrastinating and avoiding doing my actual assignments!
You can earn great money, too, should you get chosen to be part of one of their focus groups. I only managed to get picked for one but earned £32 for just 45 minutes of my time! The surveys, when they come up, tend to pay much better than most on this list, too.
8. Toluna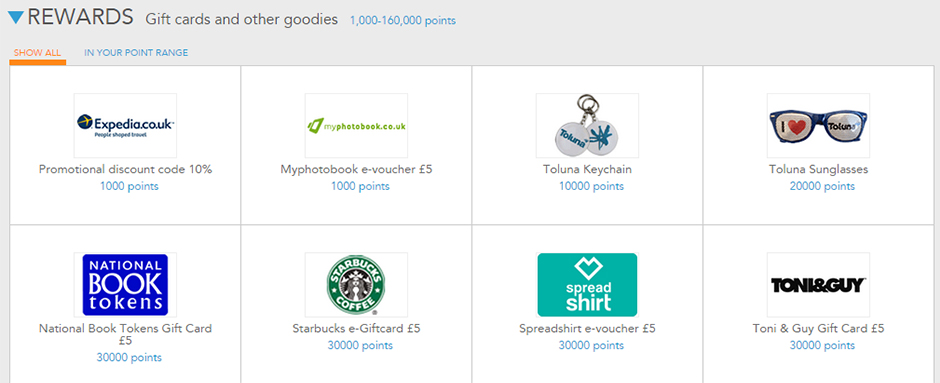 Toluna is a great site to earn money, not just from taking surveys, but by participating in its competitions, playing games, and writing product reviews. It is a highly trusted site that works with many leading companies whose only motive is to collect views regarding their products, services, and issues.
The only downside is the payout is quite low, where many surveys payout about 6,000 points for 15 minutes which only equates to about £1. So, when choosing a survey, choose the one that will give you more points per minute spent!
9. OnePoll
OnePoll is one of the earliest survey sites in the UK that offer you fun surveys to answer. It takes about 3 minutes to complete a survey, where you get paid anywhere from 0.20p to a max of £1 for each. The major downside is you need to have the site open constantly and keep checking for new surveys.
OnePoll is currently running a promotion where you receive £5 for signing up!
10. Univox Community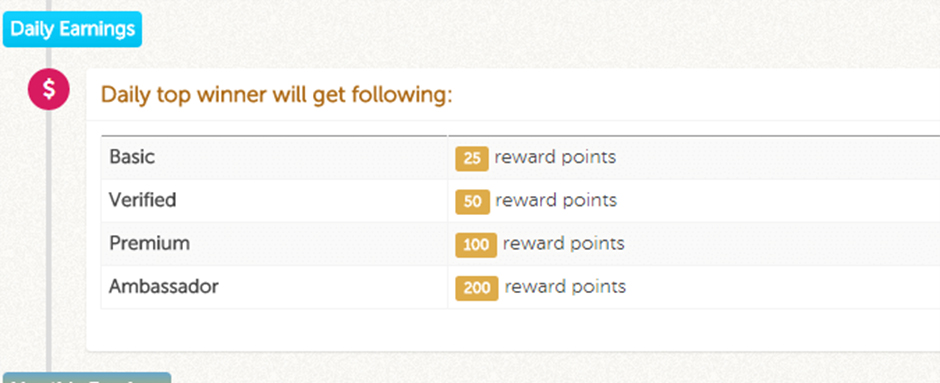 Though Univox payout for its surveys is much lower compared to the rest in this list. Where you get about 0.50 to £1.30 for every 10 minutes survey. They tend to have many bad reviews for not paying out, however, I have never had this issue.
The reason I put them at the bottom of this list is due to the interface/ web layout and the fact that not many surveys come up. It is still one to use, though, as money is still money when you aren't doing anything!
I am not saying that survey sites will make you rich, but they will surely help you provide a constant amount of extra money to be used as your disposable income. I hope this article helps and happy surveying!

James Banerjee is an Account Director who graduated from the University of Kent in 2014. He works in SEO on clients such as HSBC UK and Nestle and he has a keen interest in personal finances and money-saving advice.