Whether you are looking to renovate a room, add off-street parking, or have a bigger project in mind, you will likely impact the overall value of your home. You may be looking to update your home just for a change, or you may be looking to sell the property soon – whatever the reason, here are some ideas for adding value to your home.
Note, the below renovation value ranges are affected by the property's location, style, and the level of quality used. We suggest researching the average sale price in the area and street for properties like yours to understand if a renovation is worthwhile.
Here are the best ways to add value to a house:
Adding an extra bathroom
Renovating the current bathroom
Renovating the kitchen
Adding a driveway
Converting the loft
Adding an extension to the rear or side of the house
Adding a conservatory
Sprucing up the house exterior
Updating the insulation
1. Adding an extra bathroom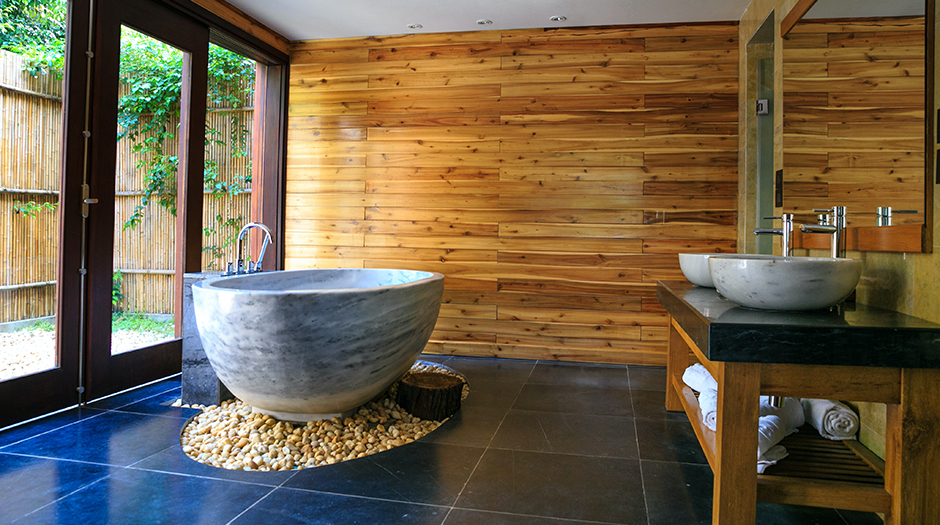 Worth considering if you have the budget and space, an additional bathroom will increase the value of your home if you are looking to sell in the future. Consider an en-suite to the master bedroom or adding a bathroom to a loft extension.
If you have a smaller area to work with, such as a storage cupboard, you could just install a toilet and a sink.
How much value does a new bathroom add?
You can expect to add up to 4-5% of the property's value when adding a new bathroom. Typical costs can range from £2,500 – £6,000.
2. Renovate an existing bathroom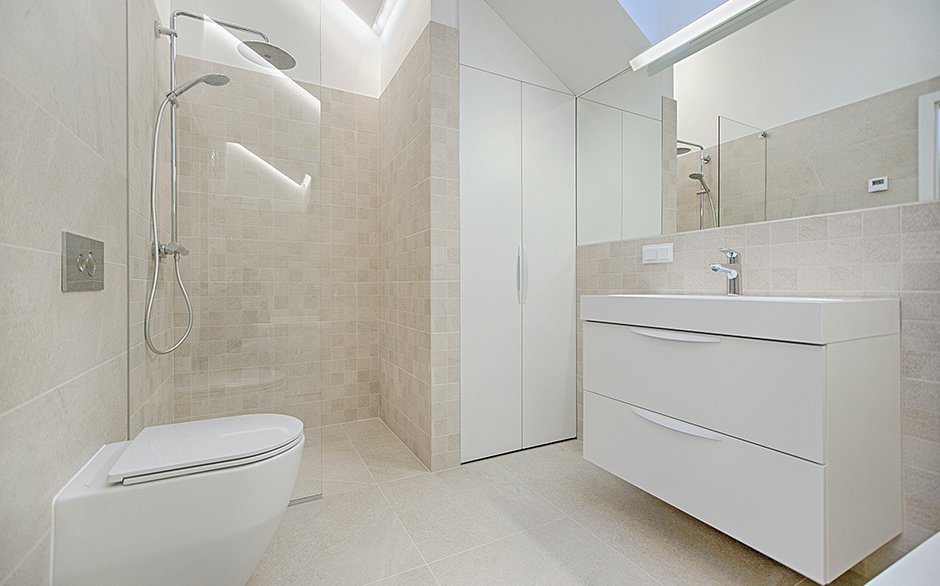 A well-designed bathroom can really increase the value of your home. The first thing that may come to mind is a complete renovation/remodel including changing the sink, toilet, and shower. This can certainly add value to your home, but it can be expensive.
If you are looking to remodel your bathroom, it is important to consider the space you have available – you may want to install a bath but consider if there is space to do so. Even if there is physical space, doing so could make the bathroom look overly cramped if your bathroom is quite small.
Of course, you can make a bathroom look different without needing to make such drastic changes. You could:
Repaint
Add/change tiles – whether on the floor or on the wall
Upgrade some basic fixtures – such as taps, the showerhead, or the lighting
Add/change storage – you could add some shelving or install a cabinet
Change the mirror/s
Change the toilet seat if you have a detachable one
Consider adding a plant if you have some space near a window (pick plants that can survive in humid environments, such as an air plant, aloe vera, or a snake plant).
How much value does renovating a bathroom add?
Like adding a new bathroom, renovating an existing bathroom can add up to 3-4% of a property's value. Typical costs can range from £1,000 – £5,000.
3. Kitchen renovation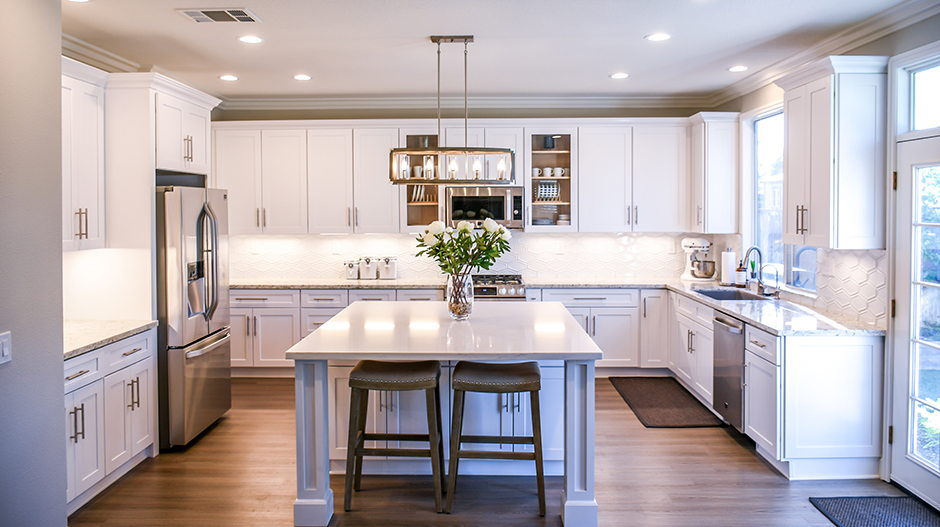 The kitchen is sometimes considered the heart of the home. Whether that is true for you or not, I think most will agree that a visually appealing kitchen adds value to a home. Whether you are making some small changes or looking to completely remodel, consider the space and how you use and move it in first.
If you are planning to change the layout of the space, envision the way you move around the kitchen and ensure any objects would not be in the way if you changed the layout such as shelving, chairs, or a towel rack.
Some ways you can give your kitchen a makeover:
Get new appliances (such as a new fridge, oven, dishwasher etc)
Completely remodel (an expensive option and you may not see a huge return on your investment if you are not selling the property soon unless your previous kitchen was very outdated or rundown)
Redo the floors e.g. tiling or wood
Paint the walls
Remodel or install new cabinets
How much value does updating a kitchen add?
According to Nationwide, updating your kitchen can add up to 6% off a property's value. Costs can start at around £2,500 and can upwards of £15,000 – £20,000.
4. Add a driveway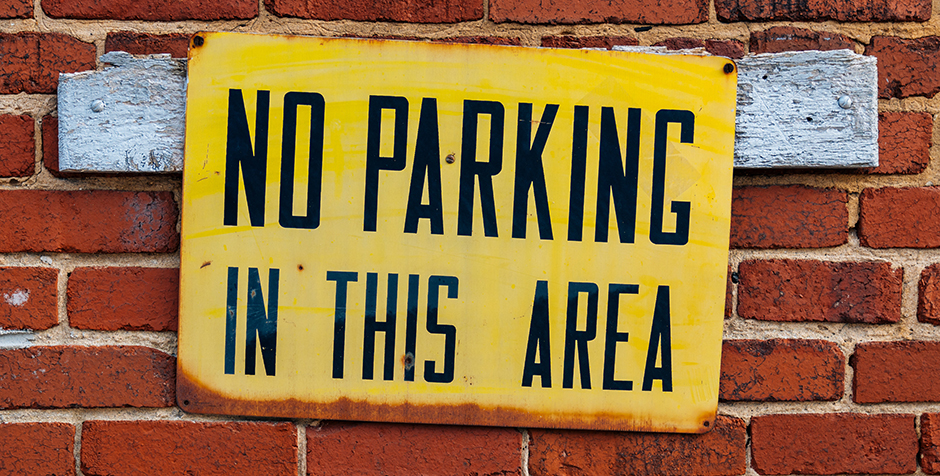 Adding a driveway or off-road parking can add value to your home and is especially useful if you live somewhere that has limited parking. This is also a fairly low maintenance investment if it is completed to a high standard, and sustainable materials are used.
Before adding a driveway, you may need to apply for a dropped kerb. Go to your local council's website to find out more information on this, such as requirements and cost.
How much value does adding a driveway add?
Adding a driveway to your house can add 5 – 10% of the overall value, according to property investment experts, Just Do Property. Costs can range from £2,000 – £6,500.
5. Loft conversion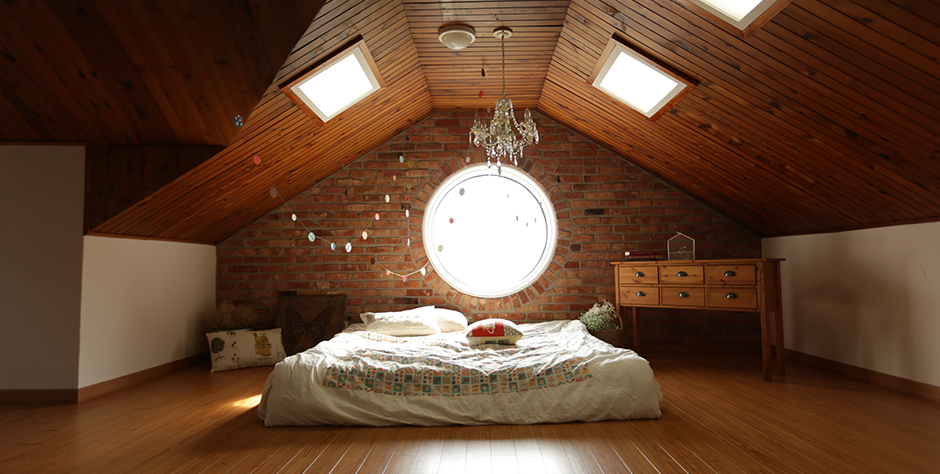 A loft conversion is a big-budget investment that can add value to your home, where most use one as an additional bedroom. If you know you will be selling your home in the future, having this additional room will certainly increase the property's selling price which should ensure a return on your investment.
As mentioned earlier in the article, if you have space and the budget, you can also add a bathroom to the loft conversion. Before getting a loft conversion, you will likely need to get building regulations approval and possibly planning permission.
How much value can adding a loft conversion add to a property?
According to Nationwide, adding a loft conversion can add up to 21% of a property's value. This can go slightly higher for properties located in London, though. Dependent on the level of work needed, a loft conversion can cost anywhere from £20,000 to £60,000.
6. Side or rear extension
Depending on the size and layout of your home, an extension can give you more space. This is a great option if you would like to increase the size of a room (e.g. a more spacious kitchen/ diner) or even add a new room (e.g. another bathroom or bedroom). With a double story extension, you could get both!
You will likely need planning permission and/or building regulations approval to get an extension and should investigate this first.
How much value can an extension add to a house?
An extension that adds an extra bedroom and bathroom can add up to 23% of a house's value. Design For Me estimate that a single story extension can cost around £40,500 and a double story extension can cost around £60,500.
7. Conservatory
A conservatory is a good way to add more space to the back of your home and is often a cheaper alternative to an extension. A conservatory does have a couple of downsides, though. Specifically, they can get quite cold in the winter and the roof may need maintaining or even replacing if it is damaged due to bad weather.
If you do get a conservatory, consider getting one with a tiled roof which will provide better insulation and will likely stand up to bad weather better than others.
How much value can a conservatory add to a house?
Window and conservatory specialists SEH-BAC estimate that a well-built conservatory can add up to 5% of a property's value. Costs for a conservatory can range from £6,000 – £15,000.
8. Exterior changes
The importance of first impressions is undeniable, and kerb appeal can play a part in increasing interest in your home when you are looking to sell. How a house looks externally should not be overlooked as it is one of the easiest and cheapest ways to add value to your home. Some things to consider:
Repaint or replace the front door
Change/repair windows
Clean the rain gutter
Clean the windows
Repair or replace a fence/wall surrounding the property
Maintain the front garden if you have one
Repairing cracks in the walls
Consider if roof needs repairing (e.g. if there is a missing tile)
9. Insulating
Ensuring your home is properly insulated can increase the energy efficiency rating which, in turn, can increase its value. Even if you are not looking to immediately sell, it is worthwhile to do as it can save you a lot of money on your energy bills.
Some ways you can insulate your home include roof and loft insulation, floor insulation, wall insulation, and double or triple glazing on windows.
If you live in the UK, you may even be able to get financial assistance through the Government Green Homes Grant – https://www.gov.uk/guidance/apply-for-the-green-homes-grant-scheme
How much value an insulating your home add?
A research piece carried out by the Department for Business, Energy & Industrial Strategy shows that by adding solid wall insulation, the average property increased by 3% in value. It also shows an average saving of £180 a year on energy bills.

Sharne is an HR and Office Administrator with a degree in Classical & Archaeological studies. She has a passion for dogs and loves to share money management tricks in her spare time!