Losing your regular income is something we all want to avoid, especially if it's our only source of money. One way to ensure this doesn't happen is to have income protection.
Income protection insurance is designed to compensate and cover your salary in case you become ill, injured, or unable to work.
You will often find that it is targeted towards individuals that are self-employed. This doesn't mean you're unable to purchase this under employment, though.
Income Protection Need To Knows
If you're unable to work, it replaces all or part of your income that you're losing and will continue to do so until you return to work, retire, or pass away. (Depending on the policy you buy)
Depending on your insurer, it'll cover most illnesses or injuries but these can vary from provider to provider so make sure you read up on this.
While the policy is active, you're able to claim unlimited times unless otherwise specified.
Income protection insurance have tax free pay-outs
Income protection insurance is a must for anyone that is self-employed or doesn't receive any sick pay. Choosing the correct policy really depends on the end user's requirements and if you're ever unsure I recommend you get advice from a financial adviser.
Remember not to get critical illness insurance mixed up with income protection insurance, this is a common confusion, and the difference is critical illness insurance covers you for specific life-threatening illness and pays in a lump sum, income insurance not. The same goes for life insurance.
Is Income Protection Insurance Worth It?
Now you understand the basics of income protection insurance, it's time to discover if it's worth it or not. In short, it works like any other insurance – You don't think you need it until you actually need it.
Sick Pay for self-employed
A lot of self-employed freelancers or business owners tend to opt-in for sick pay encase they become ill or injured in an unfortunate event. For most, having a substantial amount of time out of work can have a catastrophic effect, and insuring yourself under this policy will remove that worry from your head.
If you're self-employed, you may be eligible for Employment and Support Allowance. However, I wouldn't jump up and down about this as it's only £74.35 per week if you're over the age of 25.
It's better than savings
For some reason, this is a common mistake with most people, and they believe their savings will guide them through their sick period until they're able to work again. Relying on your savings to cover you for a long period of time just isn't feasible and something I would not recommend. This is unless you have a substantial amount of money saved.
Only 52% of workers receive their usual pay with SSP
According to a recent study carried out by the TUC, it's estimated that only 23% of workers only receive the basic statutory sick pay (SSP) that is enforced by the government. A further 52% receive their usual pay, with a further 9% saying they receive do not receive anything. To put it into perspective, as of 2021 the SSP in the UK is £95.85 a week and can only be paid for up to 28 weeks.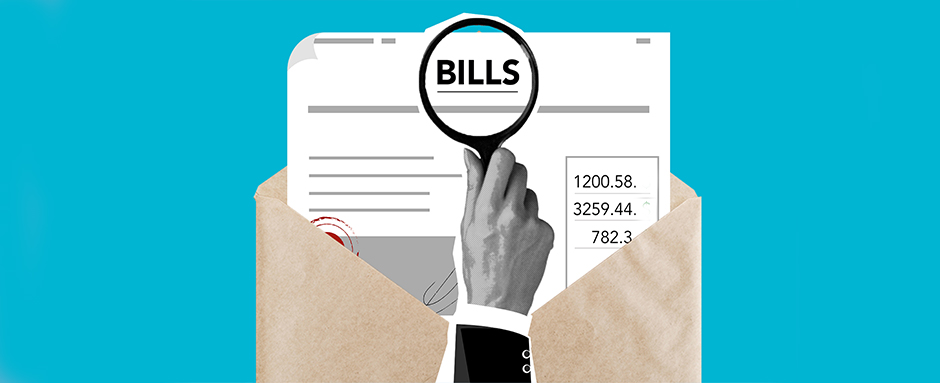 Do I Need Income Protection Insurance?
Asking yourself if you need income protection insurance is just like asking yourself if you need health insurance. You don't need it, but in the unlikely event of falling ill or injured, it can help you out more than you can imagine. It can also provide you with the below benefits.
Covers your expenses
If you have a household to cover with mortgage payments, groceries, and other bills, income protection insurance can give you peace of mind knowing that all of the above is covered if you're unable to work. This isn't to be mixed up with PPI as this will only cover credit cards or loan payments – not additional payments that are required to survive such as food.
Murphy's Law
Don't believe you'll get sick or injured? Roughly more than one million workers a year find themselves critically injured or ill and are unable to work. It doesn't matter if you have children or other family members to pay for, if being ill or injured means you can't pay your bills you should consider this insurance.
Keeps you covered from all angles
Both self-employed and some employed individuals may need this coverage. If you're employed, read your employee handbook to understand what your company's payout will be if you're ill or injured for several months. If they only provide statutory sick pay (SSP), this may not be enough to cover your bills and living expenses.
What is the pay out rate?
Many people worry about the reliability of pay out's that are made from insurers and this is the same for income protection. However, data shows from the ABI (Association of British Insurers) that on average across all claims made against income protection insurance, the pay-out percentage rate was 91.2% in 2019.
How Much Does Income Protection Insurance Cost?
Income protection insurance works in a similar way to other insurances and prices will vary depending on some factors. These are:
Income coverage
Some will be paid more or less than others and the price will reflect on this. With protection insurance, you're able to select what percentage of income you'll need to be compensated and the higher overall value will suggest you pay more for your insurance.
Age
Typically, the younger you are the cheaper your insurance policy. This is because you're much less likely to fall ill at 18 than you are if you were 50 years old.
Current Health
When signing up for income insurance, you'll need to fill in a medical questionnaire so they're able to grasp what medical state you are currently in. They may even ask you about personal activities such as smoking and drinking, etc, In simple terms, the healthier you are, the cheaper your premiums will be.
Coverage length
You'll need to tell the insurer how long you may need to have a pay-out for if you were to fall ill or injured. For example, a 6-month coverage will cost a lot more than 2 months.
Deferred period
This determines when the insurance will give you a pay-out. If you're self-employed you may need it urgently and if you're employed, but you'll receive sick pay for the first 6 months, you'll want to start your pay-out period until the sick pay has stopped.
I hope this article has answered any questions you may have had on Income Protection Insurance.

James Banerjee is an Account Director who graduated from the University of Kent in 2014. He works in SEO on clients such as HSBC UK and Nestle and he has a keen interest in personal finances and money-saving advice.